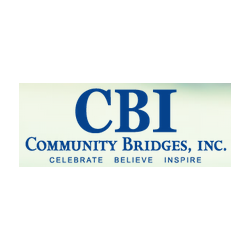 Outpatient Counselor - ($250.00 Monthly Travel Stipend)
Sorry, this job has expired.
Casa Grande, AZ
The Outpatient Counselor is responsible for the implementation of best practice counseling through group and individual services. The counselor is part of an integrated treatment team and works closely with Peer Support and Medical staff to ensure that each participant is provided the services necessary to achieve the goals of treatment as outlined in their individualized treatment plan. This position is a Monday through Friday position and does not require on call or weekend hours.

***Sign on bonus for Associate Licensed Counselors - $2,500.00***

***Sign on bonus for Independently Licensed Counselors - $5,000.00***

***$250.00 Monthly Travel Stipend 25+ Miles - Home to Site***

CBI Offers an excellent benefits package!

Medical, Dental, Vision, Disability, Life, Supplemental plans - Hospital indemnity/ Critical Illness, Pet Insurance, Dependent Care Savings, Health Care Savings, 401K with employer match - 100% vested upon enrollment, Generous PTO accrual, Wellness programs, Tuition Reimbursement and Scholarship Programs, incentives, and more!
For the past four years, The Phoenix Business Journal has recognized CBI as one of the top ten healthiest mid-size employers in the Valley.
CBI treats patients from all different walks of life and believes in maintaining the dignity of human life. Recovery is possible!
Skills / Requirements

Master's Level without licensure will need to be able to obtain license within 90 days of hire. Licensure supervision for the AZBBHE is provided through qualified supervisors approved by AZBBHE
Will consider LAC or LMSW or LAMFT
Prefer LPC or LCSW or LMFT

16518